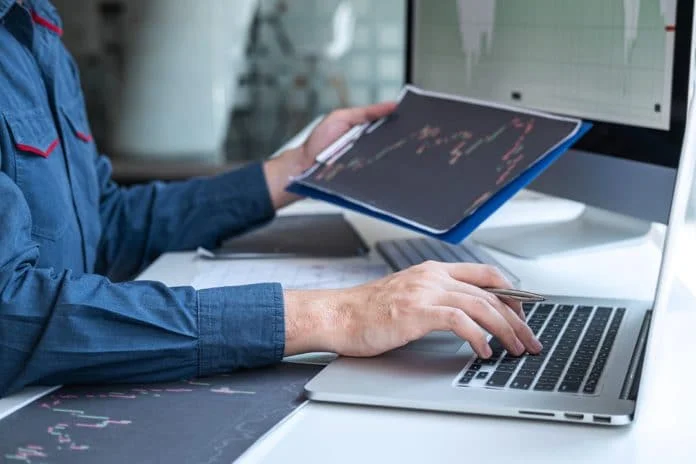 SciPlay Corporation (SCPL) shares are currently experiencing an amazing surge of 26.94%, reaching an impressive $19.75 in pre-market trading. Despite this remarkable jump, SCPL's stock had already displayed its resilience by closing Wednesday's session with a modest increase of 0.19% at $15.56. That's because the company is getting ready to host not one, but two significant investor conferences.
When SCPL will be Conducting the conferences?
SciPlay executives will conduct presentations at two upcoming investor conferences. The presentations will be webcast live. SCPL's Chief Executive Officer Josh Wilson will present at JP Morgan Technology Media & Communications Conference scheduled to take place on Wednesday, May 24, 2023. The presentation will be held from 2:00 p.m. to 2:35 p.m. Eastern Time (ET) or 11:00 a.m. to 11:35 a.m. Pacific Time (PT).
Top 5 AI Stocks to Buy for 2023

The artificial intelligence (AI) revolution is already here. And it's about to change everything we know about everything. According to Grand View Research, the global AI boom could grow from about $137 billion in 2022 to more than $1.81 trillion by 2030. And investors like you always want to get in on the hottest stocks of tomorrow. Here are five of the best ways to profit from the AI boom.

Click Here to Download the FREE Report.
Sponsored
Other conference SCPL will be participating in will be The Stifel Cross Sector Insight Conference scheduled to take place on Tuesday, June 6, 2023. The SCPL presentation will be held from 4:45 p.m. to 5:15 p.m. Eastern Time (ET) or 1:45 p.m. to 2:15 p.m. Pacific Time (PT). The presenter for this session will be Danny Moy, the Chief Strategy Officer of the company.
SciPlay Reports Record-Breaking Q1 2023 Results
SciPlay, a leading developer and publisher of social casino games, announced its first-quarter 2023 financial results, showcasing impressive growth and robust performance. With record-breaking revenues, increased net income, and positive key performance indicators, SciPlay is solidifying its position in the competitive social casino industry.
Strong Revenue Growth and Record-High Engagement
SciPlay achieved remarkable revenue growth of 18% year-over-year, reaching a new quarterly record of $186.4 million. The surge can be attributed to heightened engagement from social casino players and an all-time high in average monthly paying users. This exceptional growth is a testament to SciPlay's ability to capture and retain a loyal user base.
Steady Net Income Growth and Margin Expansion
The company reported a net income growth of 31% year-over-year, totaling $41.8 million, compared to $32.0 million in the previous year's corresponding period. This increase in net income is primarily due to the surge in revenue. Furthermore, SciPlay's net income margin improved by 2.1 percentage points to 22.4%, reflecting a sound financial performance and efficient cost management.
Impressive AEBITDA Growth and Margin Expansion
SciPlay's AEBITDA, a non-GAAP financial measure, experienced a substantial growth of 21%, reaching $53.5 million compared to $44.2 million in the prior year period. The increased AEBITDA can be attributed to the higher revenue generated. Additionally, the AEBITDA margin expanded by 0.7 percentage points to 28.7%, highlighting SciPlay's operational efficiency and strong profitability.
Healthy Cash Flow and Liquidity
The company witnessed a net cash flow provided by operating activities of $41.7 million, representing a $5.1 million increase compared to the prior year period. This positive cash flow was primarily driven by increased revenue. SciPlay's cash and cash equivalents also rose by $27.4 million to $357.5 million from the previous quarter, and its total available liquidity stood at an impressive $507.5 million, including an undrawn revolver.
Shareholder Returns and Share Repurchase Program
SciPlay demonstrated its commitment to delivering value to shareholders by returning $60.0 million of capital through the repurchase of approximately 4.1 million shares of Class A common stock. The completion of the share purchase program authorization prompted the approval of a new $60.0 million share repurchase authorization, further emphasizing the company's confidence in its future prospects.
Key Performance Highlights
Jackpot Party Casino achieved its third consecutive quarterly record revenue, demonstrating the game's popularity and user engagement.
Quick Hit Slots achieved its fifth consecutive quarterly record revenue, underscoring its position as a leading revenue generator for SciPlay.
Payer conversion rate increased by 1.4 percentage points to 10.3%, reflecting the success of SciPlay's player analytics and the introduction of new content and features in their games.
Average Monthly Paying Users (MPU) reached a new high of 625 thousand, showcasing SciPlay's ability to attract and retain a growing user base.
Average Monthly Revenue Per Paying User (AMRPPU) remained consistently high, surpassing $90 for the twelfth consecutive quarter, with Q1 reaching $97.43.
Average Revenue Per Daily Active User (ARPDAU) soared by 20% to a record $0.89, indicating increased player engagement and monetization.