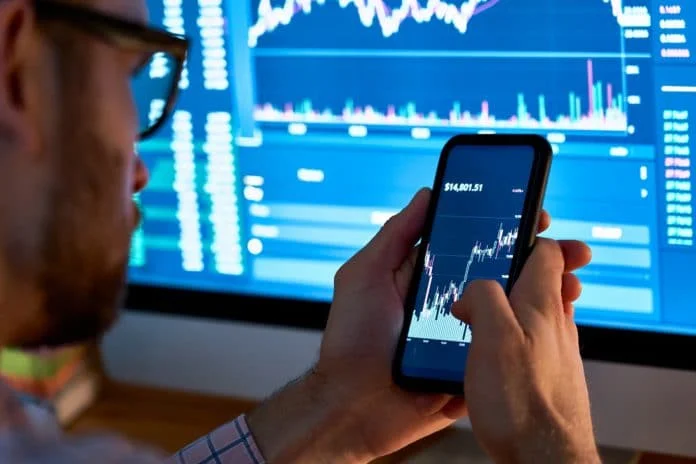 Green Plains Inc (NASDAQ: GPRE) saw an 11.76% rise in shares to $34.70 after announcing a joint venture partnership. The market responded positively, causing a surge in shares which could also drive growth for the company and provide a boost to its revenue.
GPRE formed the JV for what?
In a joint venture with United Airlines and Tallgrass, Green Plains (GPRE) aims to commercialize a new Sustainable Aviation Fuel technology that uses ethanol as a feedstock. A pilot facility is planned for 2024 and full-scale commercial operations by 2028, giving United enough SAF to fly over 50,000 flights between Chicago and Denver per year.
Top 5 AI Stocks to Buy for 2023

The artificial intelligence (AI) revolution is already here. And it's about to change everything we know about everything. According to Grand View Research, the global AI boom could grow from about $137 billion in 2022 to more than $1.81 trillion by 2030. And investors like you always want to get in on the hottest stocks of tomorrow. Here are five of the best ways to profit from the AI boom.

Click Here to Download the FREE Report.
Sponsored
Blue Blade's SAF technology, developed by scientists at Pacific Northwest National Laboratory (PNNL), will change sustainable aviation forever. The fuel is made from non-petroleum sources and is carbon neutral, reducing GHG emissions by as much as 85%. Through Blue Blade Energy, United, Green Plains, and Tallgrass produce up to 135 million gallons of SAF each year, making it the largest source of SAF for United. A major part of United's commitment to sustainability is the production and use of SAFs, which can contribute to reducing carbon emissions.
Green Plains, United, and Tallgrass are collaborating in this joint venture with Tallgrass to develop research and development and pilot plants. Green Plains will provide ethanol feedstock and manage operations. United will help develop SAF and provide logistics and has agreed to purchase up to 2.7 billion gallons.
Successful commercialization of Blue Blade Energy's technology would result in Blue Blade Energy building a new plant in Green Plains' Midwest production facilities, strategically located for easy access to Green Plains' low-carbon ethanol feedstock. This technology can operate with any alcohol-based feedstock, providing future expansion opportunities. The initial SAF facility will be powered by ethanol, but the technology can be adapted to run on other alcohol-based feedstocks.
What will the JV achieve for GPRE?
A decarbonized biorefinery model has helped Green Plains (GPRE) establish itself as a leader in low-carbon solutions. As GPRE produces low-carbon proteins, oils, sugars, and decarbonized ethanol, it helps reduce the carbon intensity of its partners' and customers' products. The partnership between GPRE and United Airlines showcases the value that GPRE's low-carbon platform offers. This project has a huge potential impact on both the agriculture and aviation industries, as they work together towards a more sustainable future.