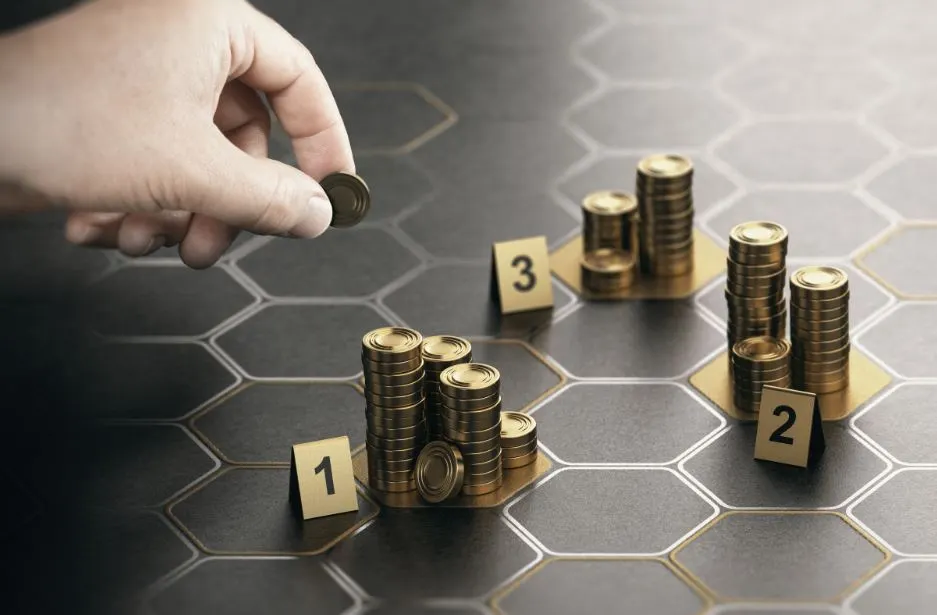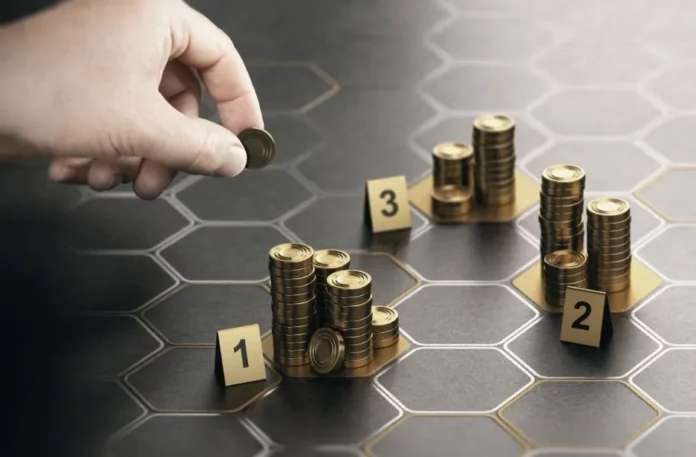 Securities markets in the U.S. operate regularly from 9:30 a.m. until 4 p.m. EST. However, before the regular trading day commences, traders can also purchase and sell securities on electronic exchanges.
Exchanges like these (also called electronic communication networks, or ECNs) do not have physical locations. This means that buyers and sellers are connected through a digital network.
---
China Can't Stop US$0.25 Stock from Mining Ultra-Rare Metal
Here's one little-known company — trading undiscovered below 25-cents per share — that's advancing one of the largest and highest quality REE deposits in all of North America... and the Chinese can't do a damn thing about it! It's early stage... and that's excellent news for individual investors like you who have the foresight to act decisively on an emerging megatrend that's already being measured in the Tens of $Billions.
Simply click here and the name & trading symbol are yours.
Sponsored
---
NYSE Arca is an example of such an ECN. The NYSE merged with one of the earliest ECNs to create this network. Trading can begin as early as 4 a.m. EST. Nevertheless, most U.S. premarket trading takes place from 8 to 9:30 a.m. EST.
Trading before the market opens: an overview
It is common for a pre-market trading activity to have low volume and liquidity. This results in large bid-ask spreads. Pre-market trading is offered by some retail brokers, but they restrict the types of orders they accept. Pre-market trading is available through some direct-access brokers as early as 4 a.m. EST.
Most stocks are very quiet in the morning unless there is news. Stocks are also extremely under liquid, with stub quotes showing up for most stocks.
A list of five hot pre-market stocks is presented in this article by Stocks Telegraph.
TMC the metals company Inc. (TMC)
TMC the metals company Inc. (TMC) shares were rising 29.69% to trade at $1.13 in pre-market at last check. TMC's stock gained 1.20% to close Thursday's session at $0.87. The stock volume remained 0.4 million shares, which was lower than the average daily volume of 0.87 million shares within the past 50 days. TMC shares have fallen by -91.23% over the last 12 months, and they have moved down by -1.16% in the past week. Over the past three months, the stock has lost -50.49%, while over the past six months, it has shed -39.49%. Further, the company has a current market of $188.00 million and its outstanding shares stood at 226.07 million.
SPIRE WEALTH MANAGEMENT LLC bought a fresh place in TMC the metals company Inc. (NASDAQ: TMC). The institutional investor bought 2.0 thousand shares of the stock in a transaction that took place on 6/30/2022. In another most recent transaction, which was held on 6/30/2022, ALLWORTH FINANCIAL LP bought approximately 50.00 shares of TMC the metals company Inc. In a separate transaction that took place on 6/30/2022, the institutional investor, FNY CAPITAL MANAGEMENT LP sold 41.00 shares of the company's stock. The total Institutional investors and hedge funds own 5.10% of the company's stock.
Missfresh Limited (MF)
Missfresh Limited (MF) has advanced 5.67% at $0.1845 in pre-market trading hours on the last check Friday. The stock of MF gained 51.69% to complete the last trading session at $0.17. The price range of the company's shares was between $0.1654 and $0.2426. It traded 210.8 million shares, which was above its daily average of 12.1 million shares over 100 days. MF's shares have gained by 29.05% in the last five days, while they have subtracted by -43.22% in the last month. Further, it is currently trading at a price-to-book ratio of 0.19.
Investment analysts at Citigroup published a research note on November 22, 2021, where it informed investors and clients that Missfresh Limited (NASDAQ: MF) is now rated as Buy. Their price target on the stock stands at $7.08. JP Morgan also rated MF as initiated on November 19, 2021, with its price target of $5.70 suggesting that MF could surge by 97.02% from its current share price. Even though the stock has been trading at $0.12/share, analysts expect it to up by 51.69% to reach $0.17/share.
Endo International plc (ENDP)
At last check in pre-market trading, shares of Endo International plc (ENDP) were up 4.62% at $0.6675. ENDP's stock closed the last session at $0.64, decreasing -14.72% or -$0.11. Shares of the company fluctuated between $0.615 and $0.768 throughout the day. The number of shares exchanged was 49.15 million, less than the company's 50-day daily volume of 56.78 million and higher than its Year-to-date volume of 23.28 million. In the past 12 months, the company's stock has advanced by -85.98%, and in the last one week, the stock has moved up 19.81%. For the last six months, the stock has lost a total of -80.00%, and over the last three months, the stock has decreased by -71.26%. The stock has returned -83.03% so far this year.
Looking at the overall sentiment about this stock we find that the community has adopted a bearish outlook, a sentiment shared by analysts offering their price forecasts for the stock for the next 12 months. 4 analysts have given Endo International plc (ENDP) a consensus price target of $1.33, which is noticeably above its current trading value. The analysts estimate the stock will hit a 12-month high of $2.00, while a downturn for the stock is likely to see it drop to a low of $1.00. When we calculate the distance from the median price, we find that the stock will move 36.0% from its price at the previous close to touch the estimated average price. An upside towards the 12-month high will see the stock climb 68.0%, while a decline to the 12-month low will see the stock lose 36.0 of its current value.
Marker Therapeutics Inc. (MRKR)
Marker Therapeutics Inc. (MRKR) shares have gained 127.18% at $0.7497 in Friday's premarket session. Marker Therapeutics Inc.'s stock subtracted 0.00% to finish last trading session at $0.33. The stock recorded a trading volume of 8.32 million shares, which is below the average daily trading volume published for the last 50 days of 0.42 million shares. The shares of Marker Therapeutics Inc. have advanced 0.00% in the last five days; however, they have lost -8.26% over the last one month. The stock price has shed -12.70% over the last three months and has lost -83.90 percent so far this year. Additionally, it has a price-to-sales ratio that stands at 12.65.
According to SEC data, total insider shares purchases at the company stands at 3 over the last 12 months, while SEC filings reveal that there have been 3 insider sales over the same period. Insiders have purchased 490,429 shares while those sold by company executives and officers stand at 117,917. The last 3 months have seen insiders trade a total of 0 and 0 in purchases and sales respectively.
T2 Biosystems Inc. (TTOO)
T2 Biosystems Inc. (TTOO) is rising on the charts today, up 8.28% to trade at $0.14 at last check in premarket trading. On Thursday, shares in T2 Biosystems Inc. rise 7.04% to close the day at $0.13. The volume of shares traded was 39.33 million, which is higher than the average volume over the last three months of 9.52 million. During the trading session, the stock oscillated between $0.121 and $0.136. The company had an earnings per share ratio of -0.34. TTOO's stock has gained 5.38% of its value in the previous five sessions and -18.68% over the past month but has lost -74.95% on a year-to-date basis. The stock's 50-day moving average of $0.1622 is above the 200-day moving average of $0.4113. Moreover, the stock is currently trading at an RSI of 39.46.
The relationship between changes in price and the underlying strength or weakness over periods can point out deeper factors in the pattern that can often generate insights for technical analysts through momentum factors. Two of our favorite oscillating indicators are the Relative Strength Index (RSI) and the Stochastic %k Oscillator. In each case, the scoring is on a scale somewhere between 0 and 100, and in case, the levels to watch are "70" and "30", with the former representing an "overbought" state and the latter presenting an "oversold" state.